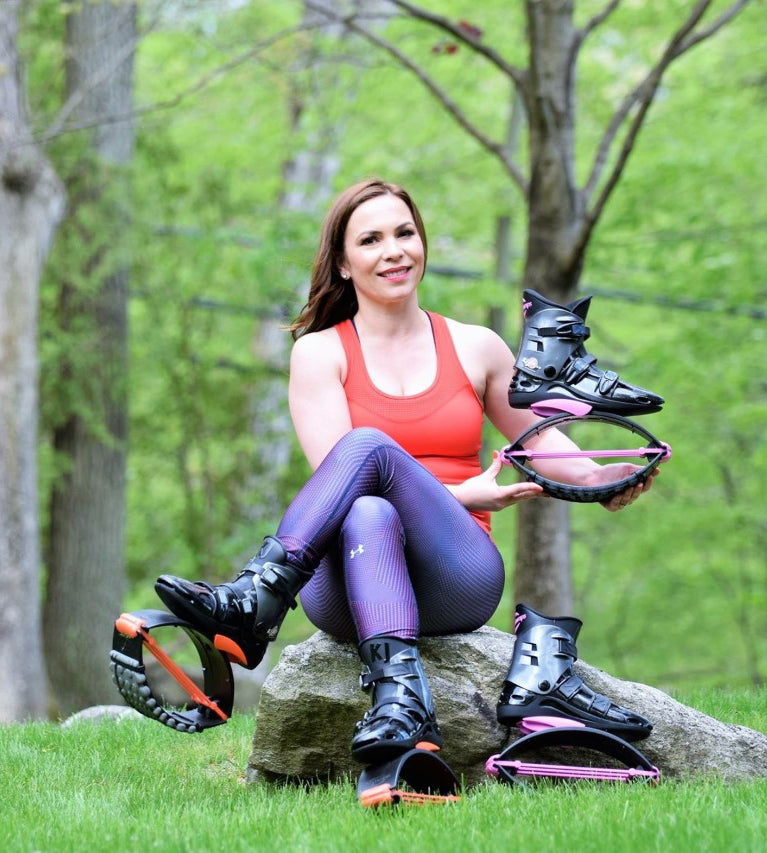 a little bit about us...
Kangoo Club Fit USA was discovered with one goal in mind, GET PEOPLE JUMPING! Founded in 2017 by Bernadett Feher-Seguritan, Kangoo Club Fit USA has quickly become America's choice for rebound shoes, parts and accessories. As the authorized instructor trainer, Bernadett organizes and teaches official Kangoo Jumps instructor licensing workshops for all KJ class formats of the highest international quality standards.
Kangoo Club Fit USA is the OFFICIAL DISTRIBUTOR of Kangoo Jumps® in the United States. We sell Kangoo Jumps® rebound boots, as well as all accessories and replacement parts, to individuals, instructors, gyms and fitness studios. Our mission is to build a strong Kangoo Jumps community in the USA.
OUR SERVICES INCLUDE
• Sale of Kangoo Jumps ® rebound boots, replacement parts and accessories.
• Rentals of Kangoo Jumps ® Rebound Boots to instructors and fitness studios.
• Kangoo Jumps ® fitness classes for adults and kids.
• Kangoo Power ™ , Kangoo Dance ™ , Kangoo Bootcamp ™ , Kangoo Kick & Punch ™ , Kangoo Discovery ™ instructor licensing.
• In-person and virtual workshops (on-demand virtual and in-person private instructor licensing is available as well).
• After school programs
• Birthday parties
• Camp programs
• Bachelorette parties
• Corporate Team Building Programs